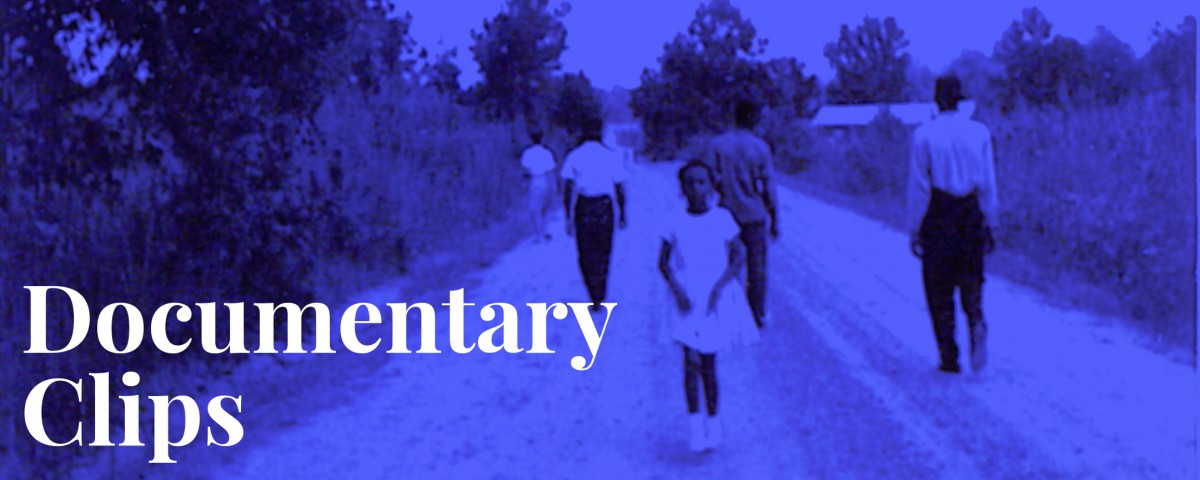 Documentary Trailer
Training for Freedom is a documentary project that captures the transformational story of how idealistic college students and their black activist teachers came together in a small Midwestern town to find their humanity and the common ground to join as one in the struggle that would define a nation and alter the course of history. Weaving intimate personal stories from participants and local residents with critical historical analysis from noted historians and scholars, the clips explore how people from dramatically different worlds broke down barriers of race, class and gender to organize the most comprehensive campaign of the civil rights movement.
---
Documentary Clips
Charles Neblett is a bass singer from Cairo Illinois. He began his service in the civil rights movement during his time as a student at Southern Illinois University, organizing sit-ins and freedom rides that took him all over the United States. He joined a group called the Freedom Singers that sought freedom and activism through song, and performed at the famous March on Washington in 1963. During his time with the Freedom Singers, he has shared a stage with Pete Seeger, Bob Dylan, Miles Davis, Harry Belafonte and Joan Baez. He also worked as a SNCC field secretary from 1961- 1966. Neblett is currently president and founder of a non-profit organization called Community Projects, Inc., which brings educational programs to the children of Logan County. In October 2010, Neblett was a guest performer for the "Celebration of Music for the Civil Rights Movement", hosted by President Barack Obama and First Lady Michelle Obama. In the same year, he was inducted in the Kentucky Civil Rights Hall of Fame and was a recipient of the Freedom Flame award in Selma, Alabama.
In this unedited video clip, Neblett describes the inspirational impact of music and freedom songs on the civil rights movement.
---
Notice to parents: This clip contains strong language.
Herbert Randall, is a native of Long Island, New York. A talented free-lance photographer, he was awarded the John Hay Whitney Fellowship for creative photography, which through the influence of his contact with SNCC member Sanford Rose, he photographed the Mississippi Freedom Project. Upon arrival at Western College for Women, he experienced the life-changing events that took place during the training sessions. He then accompanied the volunteers to Mississippi and internalized their work with his camera. After the Mississippi Freedom Project, Randall held several positions in New York City, including the Coordinator of Photography for the New York City Board of Education and as a photography consultant for the National Media Center Foundation. He has premiered his exhibit "Faces of Freedom Summer: The Photographs of Herbert Randall" at Miami University in 2004, 2009, and 2014. In 2001, he published The Faces of Freedom Summer the Photographs of Herbert Randall University of Alabama Press.
In this unedited video clip, Randall describes the impact of the murders of Ben Chaney, Andrew Goodman and Michael Schwerner on the training sessions held at Western College for Women in 1964.
---
Dr. Ann Elizabeth Armstrong is Associate Professor of Theatre at Miami University of Ohio. She teaches directing, community-based theatre, and interdisciplinary studies, and she is co-director of the "Finding Freedom Summer" project, a public humanities program on civil rights history. She has published on feminist pedagogy, community-based theatre, and intercultural theatre. Armstrong was awarded a grant from the National Endowment for the Humanities to develop a prototype for a location-based game about the role Western College for Women (now Miami's Western campus) played in Freedom Summer and created the "Walk With Me" Freedom Summer Walking Tour, a student-led interactive experience on Western campus. The project was developed further by the Center for American and World Cultures and a 2009 NEH Interpreting America's Historic Places planning grant. In 2017, she was awarded the National Civil Rights and Social Justice Award by the National Civil Rights Conference.
---
Banner image: Little girl walking on a rural road in Mississippi. Courtesy of the Carole Gross Colca Collection, Freedom Summer Text & Photo Collection.
Read more...